Individualized Plan of Study
Customize Your Education and Career
Tailor your academic focus through certificate options or create an Individualized Plan of Study to support your career goals.
Learn More Today
Complete the form to learn more about this program.
Unique Skills to Compete in Your Field
By choosing an Individualized Plan of Study as part of your MSW, you'll tailor your education to support your professional goals in social work. Choose from qualified elective courses with the guidance of your MSW advisor.
High Demand for Social Workers
Social work professionals strive to make a positive impact on the lives of individuals facing diverse challenges. According to the Bureau of Labor Statistics, the need for social work professionals is on the rise, with a projected growth rate of 13%. More than 90,700 new positions for social work professionals will be created by 2029. With an Individualized Plan of Study within your MSW, you'll gain the diverse skills needed to broaden your opportunities for a successful career.
A professional licensure or certification may be required to practice, advance, or specialize in social work. However, educational requirements for licensure vary by state. View more information on social work licensure here.
For more information on our program's SARA compliance please see here.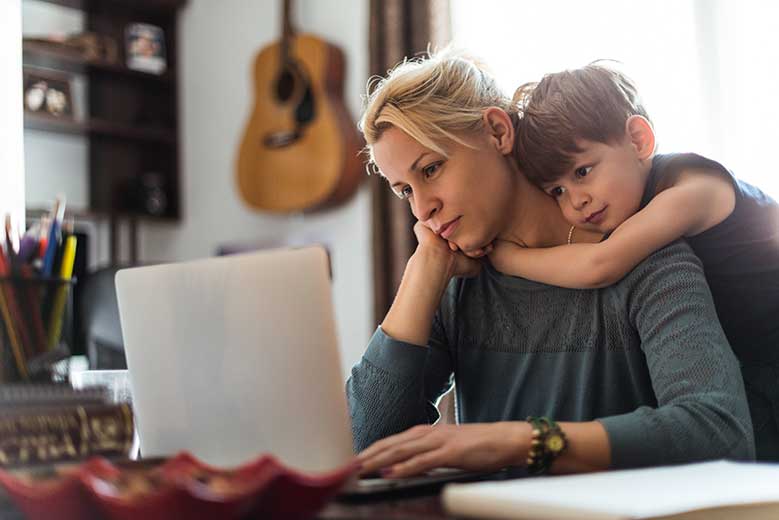 Curriculum: Tailored to Your Goals
With the Individualized Plan of Study, you'll complete 9–12 elective credits depending on whether you are enrolled in the regular or advanced standing MSW program. You'll discuss your academic options with your MSW advisor and choose elective courses that best support your long-term professional goals. Course options cover a range of topics including trauma-informed care, psychopathology, international social work, and more.
Learn more about the courses required for this certificate on our courses page.
Join the Big Blue Nation
Joining the online MSW at UK means joining a tradition of excellence where you can build your career with confidence—all while learning online at your own pace. With experienced faculty, thoughtfully designed curriculum, and the highest licensure exam pass rate in the Commonwealth, we make sure you graduate ready and exceptionally prepared for real-world practice.
How to Apply
Submitting an application to UK is as simple as creating an online account, submitting undergraduate transcripts, letters of recommendation, and other supporting materials, then paying your $65 application fee. You can expect to receive a decision 2–3 weeks after you apply.
Get Started
Frequently Asked Questions
Earning your degree online with the University of Kentucky College of Social Work is a big step — but we're here to support you along the way. Below, you'll find frequently asked questions about the College and the online Master of Social Work. If you have questions, call 833-358-1721 to speak with an Admissions Counselor.
Yes, all certificate programs require an application. Students must apply for the certificate by creating an additional account within the Graduate School's ApplyYourself application. Contact us for more information.
The Substance Use Disorder and Clinical Social Work Practice certificates are part of the Master of Social Work program. Full-time students can complete the Advanced Standing program in two semesters and the Regular Standing program in 4 semesters in an accelerated format. Part-time students can complete the Advanced Standing program in two years and the Regular Standing program in three years. Accelerated completion options are available with program director approval.
The certificate programs provide a versatile credential that allows you to qualify for a myriad of roles in a variety of settings through career-ready skills that immediately apply to your chosen area of focus.
Both the Substance Use Disorder and Clinical Social Work Practice certificate programs are offered online and on-campus, and also through a hybrid format.
Clinical Social Work Practice Certificate:
SW 726 Psychopathology for Clinical Social Work 
SW 728 Comparative Treatment Modalities 
SW 730 Evidence-Based Practice for Social Workers
Substance Use Disorder Certificate: 
SW 524 Substance Misuse
SW 580 Trauma-Informed Care
SW 740 Advanced Practicum I* OR 
SW 741 Advanced Practicum II*
*Students choose either SW 740 or SW 741 and complete the course in a SUD-related agency.
To see full curriculum details, please visit the MSW courses page.
Visit our FAQ page