Master of Social Work: How to Apply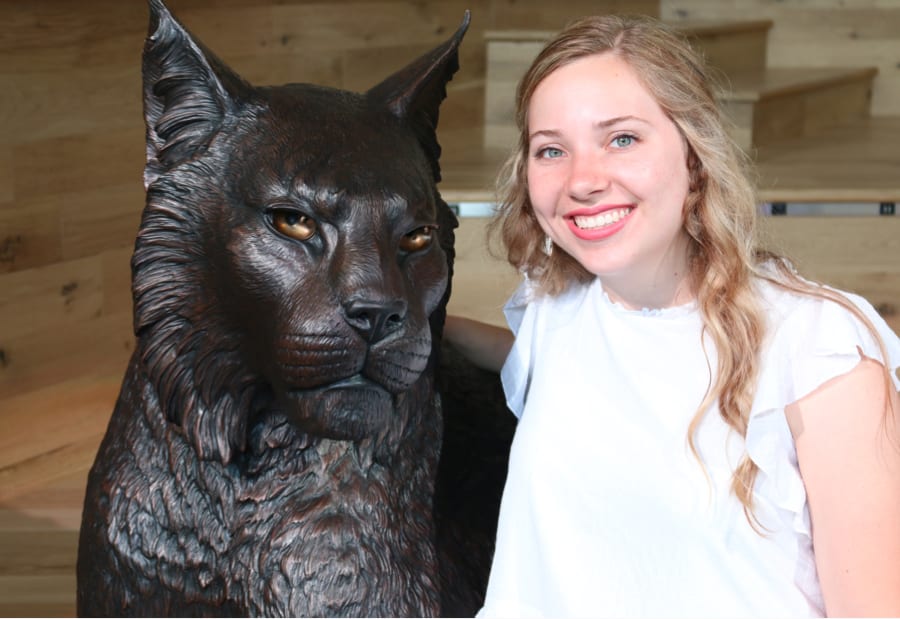 Getting Started
Congratulations! You've done your research, considered your options and decided to move forward with the University of Kentucky (UK) College of Social Work.
As an online student with UK, you will find a distinctive, welcoming and vibrant community that prepares you for the next chapter of your career—and your life.
To get your application started, follow the instructions below and submit your application no later than one month before your semester of choice begins.
Any Advanced Standing students intending to start a field practicum in their first fall or spring semester should plan to apply by the priority deadline.
You can expect to receive a decision from our admissions department 2 to 3 weeks after you apply.
Application Deadlines
Fall Semester Start
Priority Deadline: June 1
Deadline: July 15
Spring Semester Start
Priority Deadline: November 1
Deadline: December 1
Summer Semester Start
Deadline: April 1
Application Process
Create an online account, choose your program, and fill out your application.
Your first step is to create an account on the ApplyYourself application network. Be sure you save your username and password, as you will need this information to revisit an incomplete application or review your completed application. Before you start your application, decide whether you will apply for the Master of Social Work's Advanced Standing program or Regular program.

An application to the 30-credit-hour Advanced Standing program requires:

A Bachelor of Social Work (BSW) degree from a CSWE-accredited program, earned within the past seven years.
Cumulative undergraduate GPA of 3.0, social work GPA of 3.5, or a graduate GPA of 3.0 (if applicable).

An application to the Regular Standing program requires:

A bachelor's degree from an accredited institution.
A GPA of 3.0 or above in all of your academic endeavors. If your GPA doesn't meet this standard for admission, you can still apply if you complete a Petition for Exceptional Consideration. We also encourage you to have taken a course in statistics, psychology, and sociology or anthropology. Combined, these courses provide a good foundation for the MSW curriculum.

Prepare your application materials.
Pay your application fee. To complete your application, you need to gather several pieces of information:

2 Letters of Recommendation References you provide should fit the following categories: professor, social work professor, professional social worker/field instructor, and work or volunteer supervisor. Please exclude personal, pastoral, and relative references. If you graduated within the past five years, you must provide at least one academic reference.
250-Word Writing Sample Describe an ethical dilemma you faced in your personal or professional past. Define the issue you faced, as well as the parties involved, the values you relied on to make your decision, and your solution. Explain the outcome's effects on you and the lessons you learned.
Personal Statement (3 – 4 pages) In this autobiographical personal statement, you should:

Detail your motivations for pursuing a social work master's degree and career.
Explain why you are applying to UK in particular.
Explore your social service and career goals.
Describe your personal history and its relevance to your interest in social work, answering what strengths, skills, and abilities you will bring to the field.
Describe your professional, volunteer, and educational history and how you believe it will influence your success in social work. You may attach all of these materials, including contact information for your references, to your application.

Personal Résumé Include work and volunteer experience.

Pay your application fee.
The application fee is $65 for domestic applicants. You will pay this fee with a credit card when you submit your application.
Order and submit your transcripts.
If you are offered admission and decide to enroll, you will be required to submit all of your official transcripts to the Graduate School. You can submit electronically to gradtranscripts@uky.edu or send them in hard copy to: Graduate Admissions
202 Gillis Building
Lexington, KY 40506-0033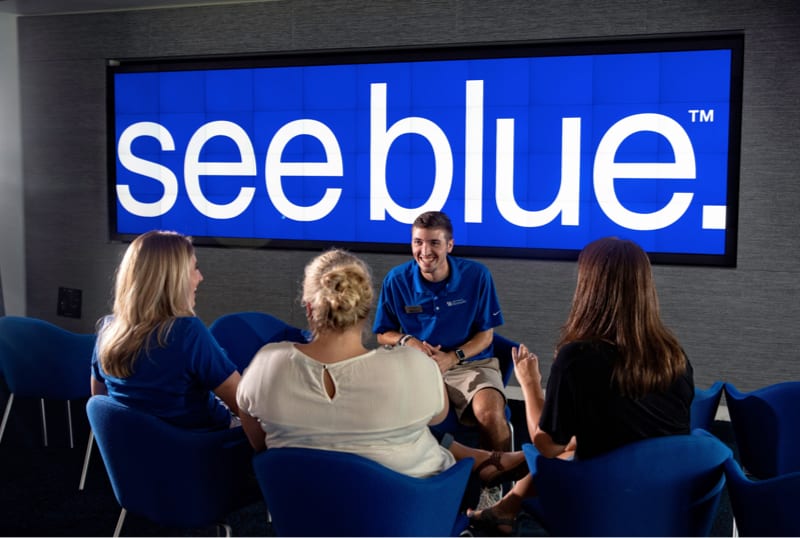 Connect With an Admissions Counselor
We're here to help make this process smooth and easy for you.
If you have any questions along the way, reach out to a University of Kentucky Admissions Counselor at 833-358-1721 or request more information.