Master of Social Work Online
Wildly Passionate. Exceptionally Prepared.
Having a positive impact on people and communities starts with a passion for helping others. Make a difference with your CSWE-accredited online Master of Social Work.
Learn More Today
Complete the form to learn more about this program.
Regular Standing MSW – ACCELERATED FORMAT
Program Length 4 semesters
Advanced Standing MSW – ACCELERATED FORMAT
Program Length 2 Semesters
Social change.
Social justice.
Social work.
In 12 months as a full-time student, you can complete our Advanced Standing program and develop your ability to support people from diverse backgrounds while engaging in social work that advances the ideals of human rights and social justice.
The College of Social Work offers CSWE-accredited Regular and Advanced Standing MSW programs in several modalities: on-campus, online, and hybrid. UK's high-quality education remains the same no matter how you access the curriculum. As a student of the program, you'll choose to complete either a certificate in Clinical Social Work Practice or Substance Use Disorder or select elective courses to complete an Individualized Plan of Study to ensure you graduate prepared to succeed in your area of focus.
Graduate ready and exceptionally prepared to provide research-informed support at any scale—from serving individuals directly to coordinating organizational practice. Or, explore macro-level social work and drive positive change in social policy and large-scale systems of care.
Wherever you head next, connect with people and communities to assess needs, intervene with essential support, and evaluate your work lives.
Integrate Your Passion for Helping Others with an Exceptional Career Path.
According to the Bureau of Labor Statistics, social workers are in high demand, and jobs are projected to grow 11 percent through 2028—much faster than the average for all occupations. You will graduate with the confidence to make change across a variety of social work roles. Plus, you will be prepared to sit for the social work licensure exam at an institution where licensure pass rates set the bar in the Commonwealth and surpass the national average.
Professional licensure or certification may be required to practice, advance, or specialize in social work. However, educational requirements for licensure vary by state. View more information on social work licensure here.
For more information on our program's SARA compliance please see here.
Careers and Salaries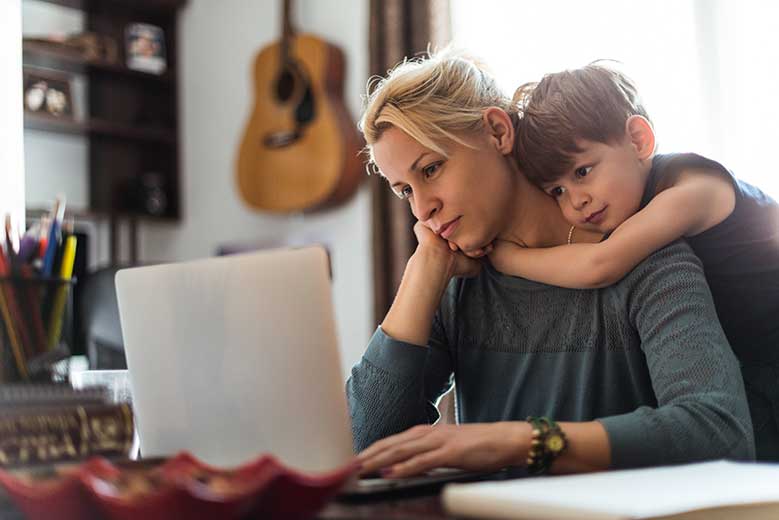 Curriculum: Built for Impact
If you have a bachelor's degree in social work, you can apply to our 30-credit Advanced Standing program, allowing you to complete your master's degree faster. We also offer a 60-credit program for MSW students with bachelor's degrees in other fields. The Clinical Social Work Practice Certificate, Substance Use Disorder Certificate, and Individualized Plan of Study are completed simultaneously with the social work graduate degree you choose.
No matter which program path you pursue, you will fulfill your passion to ensure ethical, effective social work practice in any community or organization. Navigate complex issues like poverty, inequality, and injustice, and learn to apply the theory behind psychopathology, effective policy, direct service, and group practice. Enhance your experience with a hands-on series of practicums guided by a faculty field professor and an agency field instructor.
Our online MSW is accredited by the Council on Social Work Education (CSWE).
Explore Curriculum
Choose An Area of Focus
As a student, you'll choose either a certificate or individualized plan of study to complete within the MSW. These certificates are designed to enhance your learning experience and ensure you graduate with the career-ready skills necessary for professional success.
Clinical Social Work Certificate
Gain an advanced level of clinical knowledge and skills including application of social work practice in a variety of clinical settings.
Individualized Plan of Study
Create your plan of study based on your specific career goals through a selection of social work elective courses designed for your professional success.
Substance Use Disorder Certificate
Learn treatment and prevention approaches related to substance use disorders and develop essential intervention skills through a curriculum founded on evidence-based practice.
Admission Requirements
You don't need to take the GRE or have previous work experience to apply for the MSW program at UK. Admission requirements include*:
3.0 minimum overall GPA
3.5 social work curriculum GPA (Advanced Standing program only)
Bachelor's degree in any field (Regular Standing program)
Bachelor's degree in social work (Advanced Standing program)
Personal Résumé
Two letters of recommendation

If you graduated within the past five years, at least one academic reference is required.
References you provide should fit the following categories: professor, social work professor, professional social worker/field instructor, and work or volunteer supervisor.
Please exclude personal, pastoral, and relative references.

4-page autobiographical personal statement
250-word writing sample on an ethical dilemma
All transcripts from any higher education institution attended
*Students may apply for the certificate after being accepted to the online MSW program.
Apply Now
Tuition & Financial Aid
With a cost per credit hour of $700.50, the total tuition for the 60-credit Regular Standing program is $42,030, or $21,015 for the 30-credit Advanced Standing program.
Students can save up to 40% on tuition by taking advantage of the block tuition rate.
Learn More
We're here to support you in your commitment to academic excellence and connect you with a variety of forms of financial aid — from federal loans to scholarships and military benefits.
Note that additional fees may apply, and total tuition will depend on factors such as number of credits taken and time to complete. Tuition rates are subject to annual changes.
Tuition Details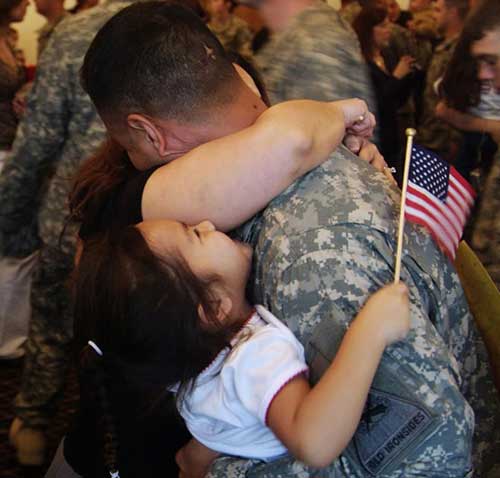 Military Student Support
The flexible nature of our online Master of Social Work program is ideal for U.S. military service members and veterans. With faculty who have military backgrounds, courses specific to the issues that are relevant to you, and military-specific benefits like our Veterans Resource Center, our mission is to support your academic success.
Get Support
Faculty: Learn From Experience
UK faculty understand the theory behind social work and the realities of professional practice in the field — many of them are experienced, licensed professionals who bring their deep passion and practice experience to the virtual classroom.
Learn from professors committed to the ideals of justice and equity in social work.
Our Faculty
Join the Big Blue Nation
Joining the online MSW at UK means joining a tradition of excellence where you can build your career with confidence—all while learning online at your own pace. With experienced faculty, thoughtfully designed curriculum, and the highest licensure exam pass rate in the Commonwealth, we make sure you graduate ready and exceptionally prepared for real-world practice.
How to Apply
Submitting an application to UK is as simple as creating an online account, submitting undergraduate transcripts, letters of recommendation, and other supporting materials, then paying your $65 application fee. You can expect to receive a decision 2–3 weeks after you apply.
Get Started
Frequently Asked Questions
Have more questions? Visit our Resource Center to find answers fast.
Resource Center
Yes, the online MSW program is fully CSWE accredited. This affirms our commitment to the core competencies, outcomes, and practices required by the CSWE, the nation's premier social work accrediting body.
Up to 25% of coursework can be transferred toward either program courses or electives, with up to 15 credit hours for Regular Standing and 9 for Advanced Standing.
Yes, the online MSW program does offer virtual open houses. These events are held regularly—register to participate in an upcoming virtual open house here.
Regular Standing requires three practicum courses and Advanced Standing requires two practicum courses. Each practicum requires 300 hours over 16 weeks.
The online MSW program does not offer concentrations. However, students may choose to complete a certificate or Individualized Plan of Study along with their master's degree to gain in-depth skills in a specific area of study. Learn more about available certificates and developing an Individualized Plan of Study here.