About the University of Kentucky College of Social Work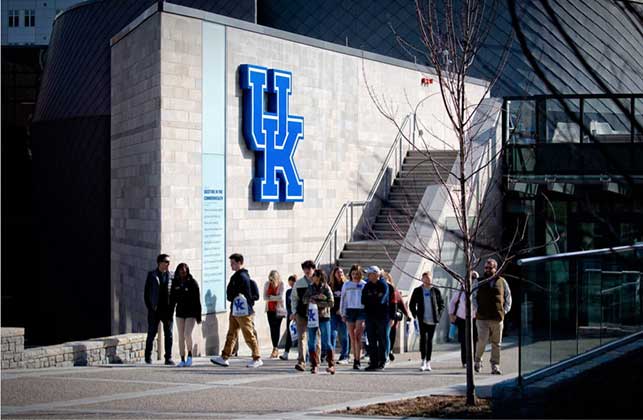 [MUSIC PLAYING] INTERVIEWER: Social work is the only helping discipline that holds social justice as an underlying core principle. What is social justice? To put it simply, it's how human rights are manifested in everyday lives of people at every level of society. Unfortunately, the extent to which you can enjoy these rights depends heavily on your income, wealth, and identity.
In a country with a lot of opportunity, many people contend with poverty, economic inequality, identity-based bigotry, and other injustices. Social workers see the effects of this profound level of inequality every day.
JAY MILLER: On the other side of all these policies are people. On the other side of these research studies are people. And we owe it to those people, we owe it to the individuals that we serve to do the best that we can. And if we're not good, we need to get better at it in terms of engaging with policy, engaging with systems in a way that will mean meaningful change for them.
INTERVIEWER: For true social justice to be achieved, we need people who understand how and why others experience injustice and who are willing and able to disrupt the status quo. We need social workers. Our goal is to help you become the difference in the lives of others.
Earn your C'S-accredited online Master of Social Work degree from the University of Kentucky and make meaningful change possible.
[MUSIC PLAYING]
Who We Are
The University of Kentucky College of Social Work (UKCOSW) has advanced social work practice for more than 80 years. As an integral part of the Commonwealth's flagship university, we remain anchored in our mission to educate, innovate, heal, and serve. Our graduates carry this sense of responsibility forward, serving others and making a positive impact in their communities with an understanding of how issues in social justice impact lives at every turn.
Watch the video to see how issues in social justice can impact lives.
"Over the last century and a half, the University of Kentucky has been a proud and worthy instrument for the ideals of the land-grant mission. Yet, our work remains unfinished; the challenges to our state and nation persist, making the public, flagship research university more essential than ever before to finding the solutions to those challenges most intractable and unyielding to our world."

– Eli Capilouto, University of Kentucky President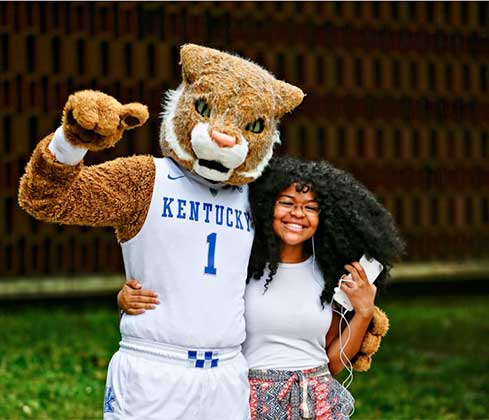 Build on Your Passion for Helping Others
We're driven to help you find your unique pathway to success. Grounded in the Advanced Generalist model of practice, our social work program allows you to build on your passion for helping others while you work one-on-one with experts versed in child welfare, substance abuse, gerontology, and suicidology, among other areas of interest.
You will graduate from UKCOSW exceptionally prepared to succeed in your chosen area of the social work profession.
Accreditation
The University of Kentucky College of Social Work BASW and MSW programs are accredited by the Council for Social Work Education (CSWE).
This affirms our commitment to the core competencies, outcomes, and practices required by the CSWE, the nation's premier social work accrediting body for almost 70 years.
Note that there is no formal accreditation available through CSWE for DSW programs.
Recognition
The University of Kentucky and its programs are regularly ranked among the nation's best:
No. 1 Social Work program in Kentucky by College Factual, 2019
Best of the Best Top 30 LGBTQ-Friendly College – Campus Pride, 2019
Higher Education Excellence in Diversity (HEED) and Diversity Champion Award – INSIGHT Into Diversity, 2019
What Sets UK College of Social Work Apart
3 primary degree programs
50 years of CSWE accreditation
6,000+ graduates in the Commonwealth and beyond
Licensure pass-rates above the national average
Curricula rooted in the highest ideals of social work
Learn more about UK's College of Social Work.
Interview with COSW Dean Justin "Jay" Miller, PhD
Listen as UK Perspectives' Josh James interviews our Dean of UK's College of Social Work Dr. Justin "Jay" Miller, PhD about his vision for the College to provide accessible world-class education, such as the Online MSW program, foster a culture of engagement, and invest in teaching and research.
"We really want to ensure that we are in a space to make education accessible to folks, and really want to target populations that traditionally have been isolated from academic and educational processes."

– Justin "Jay" Miller, PhD, Dean COSW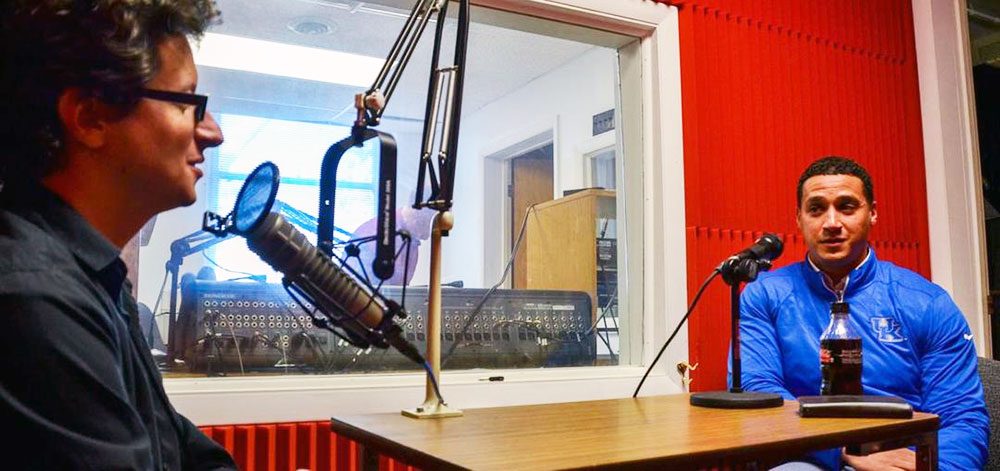 Listen to the podcast now
At the University of Kentucky College of Social Work, our vision is to make major contributions to knowledge that will alleviate contemporary social problems as the social work profession enters its second century of service.
We consistently strive to earn a place among the foremost schools of social work through our research, teaching, community engagement, and pursuit of excellence. And we hope to invigorate the lives of everyone who joins us in these endeavors. United around collaborative public service, we possess an intellectual and moral seriousness that reflects the enormous challenges faced by our global community.
These achievements require individual excellence, effective partnerships, and innovative solutions. We are up to the task.
Our Mission
The mission of the UKCOSW is to:
Develop outstanding social work professionals, scholars, and leaders who serve through innovative, effective practices.
Cultivate a diverse academic community characterized by interpersonal fairness and social justice.
Promote both individual and community well-being through translational research and scholarship, exemplary teaching, and vital engagement.
Nurture students' cultural competence, systematic ethical analysis, and understanding of the human condition.
Commit to people and social institutions throughout Kentucky, the nation, and the world.
UKCOSW is composed of social work educators, students, and professionals who value the social justice foundation of our profession. The core values of social work guide everything we do, including service, the dignity and worth of the person, the importance of human relationships, integrity and competence.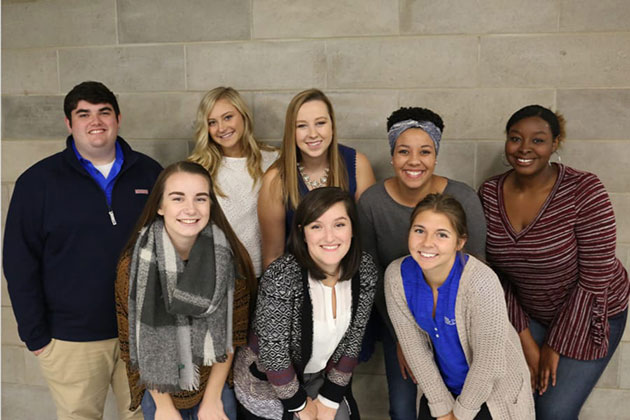 Field Education: Work Directly in Your Community
A key component of our social work programs is Field Education. Through a series of in-person practicums, you apply what you've learned to direct practice in your community—all while being supervised and supported by experienced social workers.
In your practicum, you might:
Make a difference in the lives of youth looking for a support system at foster care agencies.
Provide planning and administrative services to neighborhood organizations.
Utilize treatment and intervention methods at addiction and substance abuse programs.
Connect with aging individuals at senior centers and nursing facilities.
And much more.
Our Field Education office coordinates with 300+ local and state agencies across Kentucky. If you're an online learner living outside of Kentucky, they'll work with you to find a great location for your field education.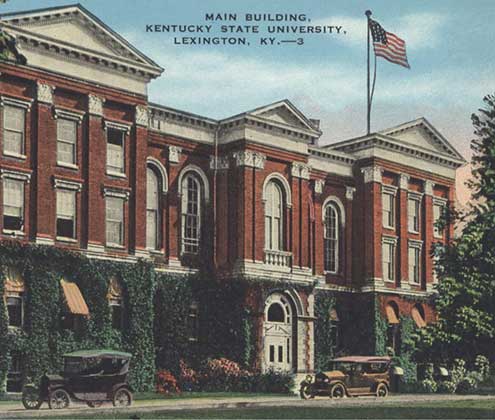 UK History
In 1938, as the nation emerged from the Great Depression and devastating unemployment, UK established its first Department of Social Work. The initiative was led by Frances Jewell McVey—former Dean of Women and an English professor—who'd long dreamed of bringing social work education to UK.
The new department was chaired by Dr. Vivian Palmer, formerly of Macalester College and the University of Chicago, and offered undergraduate and graduate programs. Just four months later, the school's programs were accredited by the American Association of Schools of Social Work.
In 1969, the department became the College of Social Professions, and in 1980, it was renamed the College of Social Work. Throughout its 80 years, the UKCOSW has worked to improve well-being with programs based on social work's highest ideals.
Learn more about the University of Kentucky.