Career-Ready, Online MSW Program for Active Military and Veterans
We Welcome Active Military and Veterans
Since 2009, the University of Kentucky has been recognized by Military Times as a Best for Vets school among public universities in the state. We're aware of the unique challenges service members and veterans face, and it's our mission to provide you with exceptional service and accessibility.
Maximize military benefits to minimize out-of-pocket expense
Get connected to the right resources to ensure success
Discover additional ways to save time and money earning your degree
Our online, CSWE-accredited Master of Social Work program is the one service members need to take the next step in their social work career. Service members who have experienced first-hand how beneficial counseling and support can be are eager to continue this core value of service and be the mental health and wellness resource people deserve.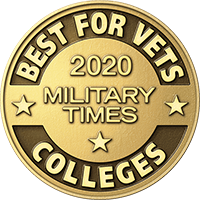 Since 2009, the University of Kentucky has been recognized by Military Times as a Best for Vets school among public universities in the state.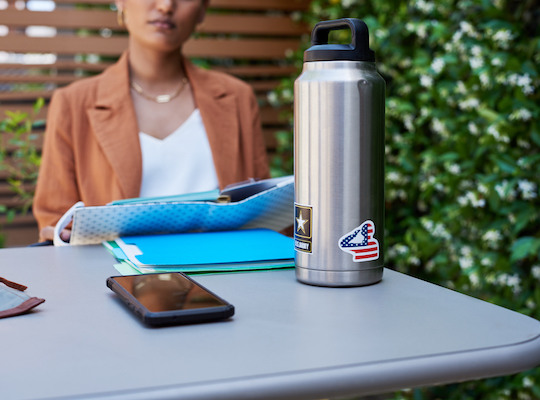 Serve Your Fellow Citizens as a
Licensed, Clinical Social Worker
Continue your mission of excellence in service and complete UK's online, CSWE -accredited, Master of Social Work program on your way to becoming the licensed mental health and wellness professional others deserve.
Our Licensing Preparation Initiative includes specific instruction and exam structure throughout the program — we're first in the state in graduate licensing pass rates for first-time test-takers.**
Regular and Advanced Standing Options — Earn your MSW even if you don't have a Bachelor's in Social Work.
Choose a certificate in Clinical Social Work Practice, Substance Use Disorder, or an Individualized Plan of Study.
View Program Details
UK military student retention and graduation rates are best among public universities in KY.
Specialized Military-Related Coursework
The CoSW offers coursework that is specialized for addressing the needs of military service members and veterans. Our online MSW curriculum addresses mental health, substance abuse, family violence, and more – all areas that military social workers encounter every day on the job. Explore some MSW course highlights below:
SW 530 Responding to Military and Veteran Populations:

This course provides an overview of social work practice with U.S. military members, veterans, and military families. Students will learn to appreciate the unique experiences and stresses of military members and their families, and resultant implications for helping professionals serving this population.

SW 580 Substance Misuse:

This course is designed to challenge and develop the student's knowledge of and ways of thinking about substance use and misuse. It provides clinical and scientific knowledge about the nature of substance misuse and the effect of substance misuse on individuals, families, health, and development. It also introduces current evidence-based treatment and prevention approaches.

SW 626 Forensic Mental Health: Evaluation and Treatment:

An intensive analysis and study of forensic mental health, including court evaluation, courtroom testimony, and treatment of the victim.

SW 738 Guided Independent Work: Military and Veteran Populations:

This guided independent study is a graduate student-directed learning experience, for which faculty provide oversight and direction. Participation in SW 738 requires critical thinking and reflection regarding relevant material, the conceptualization of an independent study project, and the development of an electronic portfolio which addresses each learning outcome.
Explore the Online MSW Curriculum
What Do I Need to Apply?
While the admission requirements for the online MSW program are the same for all students, U.S. military service members and veterans follow specific steps when applying.
Note: The Army MSW program is a separate program offered at Fort Sam Houston in San Antonio, Texas and is a selective admission process through the Department of Defense. See Army MSW application information here.
Begin Your Application Process
Prior to submitting your application, email Tim Emrick in the Graduate School, with the following:

The email address used to create your MSW application.
A copy of your orders or military ID.

Tim Emrick will email you when your application fee waiver is complete. You will then be able to submit your application.
For any additional questions, please reach out to your Admissions Counselor at 833-358-1721.
Military Behavioral Health Lab
The Military Behavioral Health Lab is another way we are fulfilling our commitment to provide high-quality services and conduct rigorous research that improves the lives of military personnel and dependents.
The lab serves as an umbrella department focused on initiatives around military behavioral health. Its goal is to address the mental health and wellness issues that affect active-duty, reserve, and veteran military populations and their families. Our work, such as heart rate variability biofeedback to treat post-traumatic stress, generates vital empirical knowledge by testing much-needed clinical interventions.
About the Army UK MSW Program
This highly selective program delivers our high-caliber MSW curriculum in a condensed face-to-face format at the satellite site, developing qualified clinical social workers for positions across military service branches. Students from the U.S. Army, Army National Guard, Marines, Air Force, and Navy, as well as civilian employees from the Department of Defense, are eligible to apply to the program.
Students in the online MSW program benefit from the same academic excellence and tradition of military support as our students in the on-campus and Army programs. According to Dr. Chris Flaherty, director of the Military Behavioral Health Lab, 70 percent of Army social work officers hold a UK diploma.
Note: The Army MSW program is a separate program offered at Fort Sam Houston in San Antonio, Texas and is a selective admission process through the Department of Defense. See Army MSW application information here.
The appearance of U.S. Department of Defense (DoD) visual information does not imply or constitute DoD endorsement.
Frequently Asked Questions
You can apply for grants, scholarships, and federal financial aid.See the Save Time & Money tab above for the many options available.
You can also apply for federal student aid. University of Kentucky's Federal school code is 001989.
Yes; you can participate in your online program from wherever you need to be. You can also pursue readmission for military-related absence — read more here.
Yes, you can. We are required to report the net tuition cost to the VA after applying grants, scholarships, discounts, etc., that apply to tuition. The balance is what VA will pay under chapter 33.
No. You will not receive a W-2 from the VA, and benefits paid under any law administered by VA should not be reported as income to the IRS.
The University understands the important role that family members play in the support and success of our veterans. The Veterans Resource Center extends its services to those family members in order to assist them in reaching their academic goals. Read more about the benefits for family members here.
You don't. The Yellow Ribbon is part of the Post-9/11 GI Bill and is automatically applied if your tuition costs exceed the maximum state cap for tuition reimbursement and you qualify for the Post-9/11 GI Bill at the 100% rate.
If you are a veteran, use the Find a Form link, search and complete VA Form 22-1990, Application for VA Education Benefits. The VA will send a COE via mail in about 8 weeks.
To access your Certificate of Eligibility (COE), please sign in to your account. Once you log in to your account, you can make this request. You will only be able to view the benefit if you were awarded educational benefits.
Request and provide an official copy of your JST or CCAF transcript during the admissions process, along with your prior college transcripts and high school transcripts so they can be evaluated.
You can order your transcripts using the appropriate military branch link below. Please note that you will likely be prompted to manually accept the DoD's security certificates.
It is possible. If you're authorized to use more than one GI Bill benefit, you're allowed to use up to 48 months of benefits, but one at a time. If you have used your entire chapter 30 and have never used a different chapter (31, 32, 34, 35, 1606, or 1607), you could be eligible for an additional 12 months if you have not reached your delimiting date.
* GI Bill® is a registered trademark of the U.S. Department of Veterans Affairs (VA). More information about education benefits offered by VA is available at the official U.S. government website at http://www.benefits.va.gov/gibill.
**Ranking based on most recent data (1.3.20)