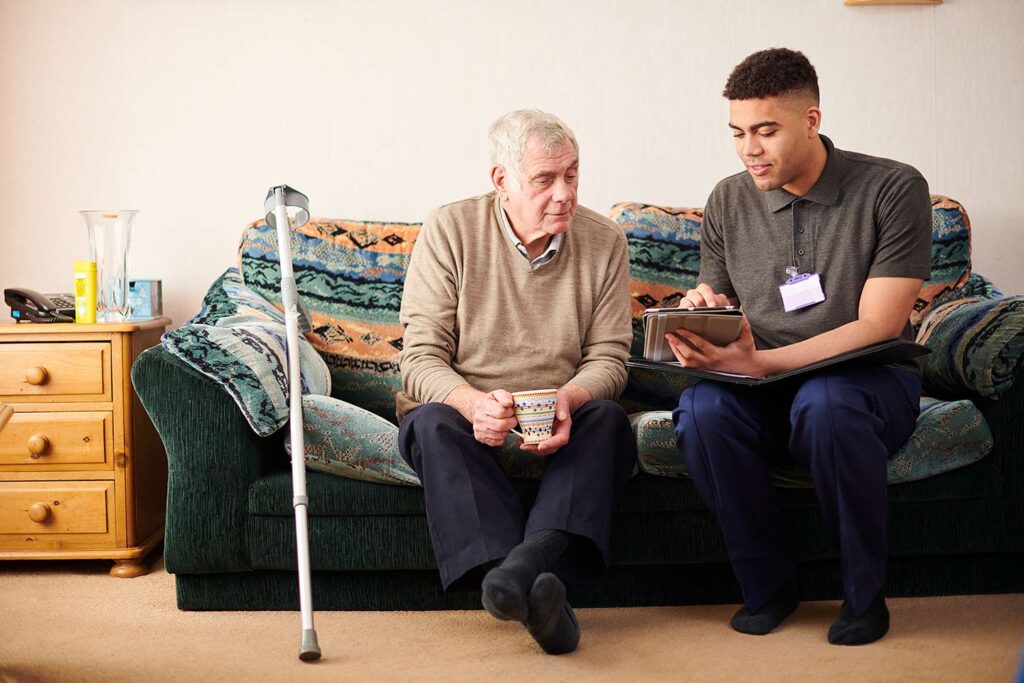 Human beings crave social interaction. Having a close network of family and friends often has significant benefits, as research shows that social relationships positively impact mental health, behavior, physical health, and mortality risk. However, people experiencing social isolation are at greater risk for many health issues, including heart disease, depression, and cognitive decline.
Social isolation can affect people of all ages and be caused by several factors, including but not limited to illness, violence or trauma, and/or unemployment. Social workers are uniquely positioned to address each of these, and can gain the skills necessary to have a positive effect on the lives of those experiencing social isolation through the online Bachelor of Social Work, Master of Social Work, and Doctorate of Social Work.
What Is Social Isolation?
In order to address the effects of social isolation, it's crucial to understand what it is and how it impacts those experiencing it. An important distinction is that loneliness is not the same as social isolation. These two terms are not mutually exclusive, as social isolation and loneliness both denote a degree of social disconnection. However, loneliness is the feeling of being alone or separated — it's possible to feel lonely while living with other people or even spending time with people. On the other hand, social isolation is a lack of social interaction or social contacts and having few people to have regular, meaningful interactions. According to the American Psychological Association, U.S. Census data shows that one-quarter of the population lives alone, which is the highest rate ever recorded.
The Causes of Social Isolation
Some of the most common causes of social isolation include:
Unemployment: Losing one's job can be a traumatic experience in and of itself, but the ripple effect can result in many lingering effects, including social isolation. The bonds formed between co-workers are strong, and not having the day-to-day interaction afforded by many jobs can take a significant toll.
Physical limitations: Injury or disability can create isolation among people of any age. It can be challenging for those with physical limitations to interact, and the sense of isolation can grow.
Mental health challenges: Anxiety, depression, and other mental health struggles can limit social interaction.
The National Institute on Aging reports that older adults are often at the most significant risk for social isolation. In fact, the National Academies of Sciences, Engineering, and Medicine (NASEM) found that approximately one-fourth of adults aged 65 or older are considered to be socially isolated. Age-related factors like the death of a loved one or spouse; worsening hearing, vision, or mobility; lack of access to transportation; and separation from friends or family members all increase this risk.
Those in rural communities may face an increased risk of social isolation. According to Dr. Amanda Brown, Clinical Faculty at the University of Kentucky College of Social Work, "In Kentucky, for instance, several counties have very limited access to internet resources. In an environment where virtual connection is necessary, there is trouble accessing healthcare and school resources."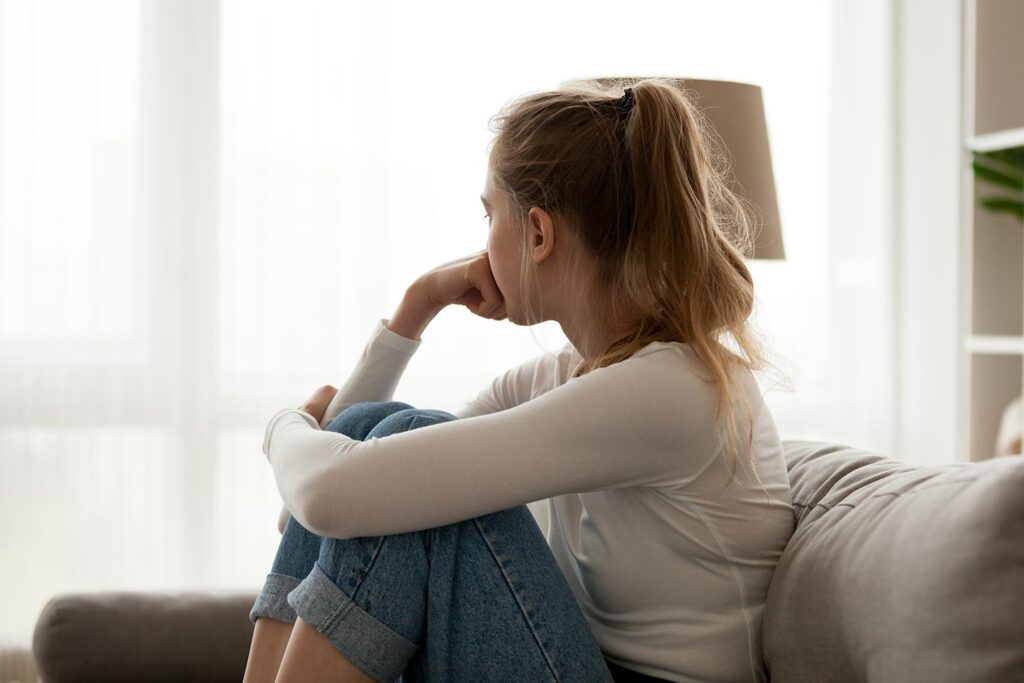 The Effects of Social Isolation
The impact of social isolation differs from feelings of loneliness. Some populations are at significant risk of social isolation and experience some of the most critically associated health issues. A considerable amount of research indicates that socially isolated adults can experience many physical ailments — underscoring the strong connection between mental and physical health. Some of the most significant health risks of social isolation include:
Other populations are also considered vulnerable to social isolation. For example, feelings of social isolation can affect students who struggled to adjust to online and remote learning during pandemic-related quarantines and school closures or those who historically attended in-person or group treatment and find it difficult to transition to online therapy. In addition, the Centers for Disease Control and Prevention says that immigrant, LGBTQIA+, and minority communities are often at heightened risk for social isolation. Specifically, the CDC points to language barriers, family dynamics, and systemic challenges in the community that can increase this risk — highlighting the need for additional interventions.
Dr. Brown echoed this concern: "Some of the biggest challenges associated with addressing the effects of social isolation are issues related to systemic and institutional challenges. Demographic and/or financial challenges tend to be some of the larger barriers for folks currently."
How Do Social Workers Help People Experiencing Social Isolation?
The prevalence of isolation presents unique challenges to social workers. Understanding the cause of isolation is related to the solution. For example, feelings of social isolation can grow among students who struggle to adjust to online and remote learning. Dr. Brown pointed out, "While there are a number of strategies social workers may utilize to alleviate the impact of social isolation, they must begin with a holistic approach to assessment."
Once social workers take a look at the causes of social isolation, they can take creative steps to reduce its effects. For example, someone who can no longer attend church service due to transportation or mobility challenges may have the ability to watch via an internet livestream, thus maintaining that thread of social connectivity. Dr. Brown stated, "It's important to not blame clients for experiences of social isolation in any way, but rather to understand the context of the social isolation, and then figure out what to do from a micro, mezzo, and macro perspective."
Of course, each case is different, but there are some key methodologies for helping people experiencing social isolation:
Evidence-Based Therapy Interventions, including Cognitive Behavioral Therapy (CBT): these help clients identify connections between thoughts, feelings, and behaviors associated with decreased social interaction.
Scheduled contact: Social workers can facilitate communication for an isolated person, whether a friend, family member, caregiver, or caseworker. Someone who can no longer attend church service due to transportation or mobility challenges may have the ability to watch via an internet livestream, thus maintaining that thread of social connectivity.
Cross-disciplinary collaboration: School-based social workers work closely with teachers to help the success of students. This structure can make it easier to access referrals for treatment and other behavioral health services. According to The Columbus Dispatch, the Columbus, Ohio school system partnered with Buckeye Ranch, a youth and family mental health counseling and treatment organization to meet the needs of children who have experienced mental health challenges. "My work is not just working with the students, I also talk to the teachers about my clients and I talk to their families too," Olivia Price, who has a master's degree in social work, told the Dispatch. "It's kind of like a group of people working together to help the success of the child.
Support groups: Online or in-person support groups can be precious to those experiencing social isolation. They provide a social outlet and connect members with people experiencing similar issues.
Location plays a big role in strategies and interventions as well. Dr. Brown pointed out, "Urban areas are likely to have community mental health agencies, case management agencies, etc., whereas other locations may have no agencies in the county that provide such resources. Social workers learn how to utilize and collaborate amongst agencies across local communities, states, regions, and national resources, and understand how to build agency and resource access for their clients."
How to Become a Social Worker
If you are drawn to helping underserved populations, addressing systemic issues, and making a difference in your community, pursuing a rewarding career in social work is the right path. Becoming a social worker requires a unique combination of empathy, critical thinking, and communication skills. The online Bachelor, Master and Doctorate of Social Work programs at the University of Kentucky will equip you with the skills necessary to launch your career. You'll graduate ready to provide research-informed support to communities across the broad spectrum of society.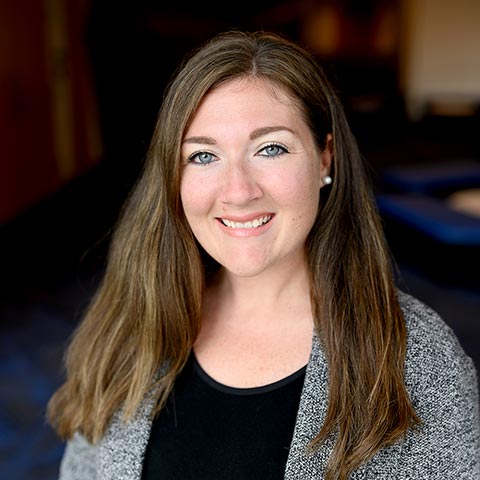 Students in these programs learn both micro and macro skills to address social isolation. In the program, you'll learn clinical skills such as assessment, engagement, and intervention techniques to increase therapeutic rapport building with clients. This is a significant factor in successful client outcomes and is a vehicle for mitigating the impact of social isolation. You'll also learn resiliency-building techniques, including interventions such as community support systems and other avenues of connection.
The 100% online programs will teach you to deliver quality care to individuals, groups, organizations, and communities. The rigorous curriculum is delivered in a positive and supportive learning environment, and students receive ample valuable, real-world experience, so they graduate ready to make an impact.
Recommended Articles
View All