Online Social Work Programs for Active Military and Veterans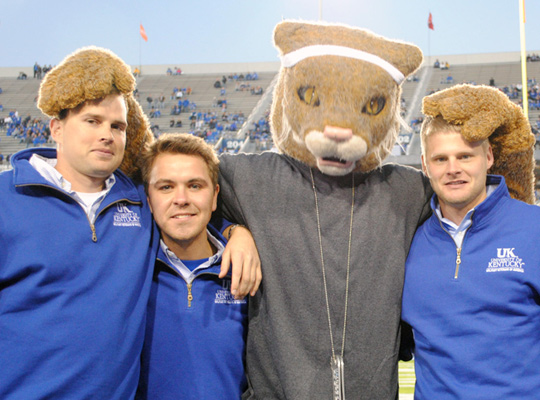 Discover UK's Military Student Benefits
The University of Kentucky has a long-standing tradition of supporting U.S. military service members. We are proud to offer a variety of benefits to active duty service members, veterans, and their families. The College of Social Work (CoSW) also has unique expertise working with military members and developing future military social work practitioners. You can be confident you're earning a social work credential with the high academic standards that UK is known for regionally, nationally, and globally.
Just a few of the military benefits and support available to you as a UK student are included in the resources below.
Waived application fee for active U.S. military service members and veterans
Access to GI Bill® benefits
Priority registration
Military Spouse Career Advancement program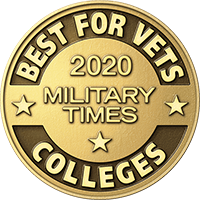 Since 2009, the University of Kentucky has been recognized by Military Times as a Best for Vets school among public universities in the state.
The Online MSW For Military Social Work Practitioners
UK's CoSW has a long-established partnership with the Department of Defense, offering our MSW curriculum at the U.S. Army Medical Department Center and School at Fort Sam Houston in San Antonio, Texas. Our online MSW mirrors both the on-campus program and the Army-UK MSW program in student outcomes, course expectations, and learning objectives.
Featuring faculty with military backgrounds and a specialized military-related curriculum informed by the Army MSW, the CoSW maintains a deep understanding of the military perspective and the issues that are most relevant to military or veteran populations. This is true, no matter the format of program delivery.
UK military student retention and graduation rates are best among public universities in KY.
Specialized Military-Related Coursework
The CoSW offers coursework that is specialized for addressing the needs of military service members and veterans. Our online social work curriculum addresses mental health, substance abuse, family violence, and more – all areas that military social workers encounter every day on the job. Explore some MSW course highlights below:
SW 530 Responding to Military and Veteran Populations:

This course provides an overview of social work practice with U.S. military members, veterans, and military families. Students will learn to appreciate the unique experiences and stresses of military members and their families, and resultant implications for helping professionals serving this population.

SW 580 Substance Misuse:

This course is designed to challenge and develop the student's knowledge of and ways of thinking about substance use and misuse. It provides clinical and scientific knowledge about the nature of substance misuse and the effect of substance misuse on individuals, families, health, and development. It also introduces current evidence-based treatment and prevention approaches.

SW 626 Forensic Mental Health: Evaluation and Treatment:

An intensive analysis and study of forensic mental health, including court evaluation, courtroom testimony, and treatment of the victim.

SW 738 Guided Independent Work: Military and Veteran Populations:

This guided independent study is a graduate student-directed learning experience, for which faculty provide oversight and direction. Participation in SW 738 requires critical thinking and reflection regarding relevant material, the conceptualization of an independent study project, and the development of an electronic portfolio which addresses each learning outcome.
Explore the Online MSW Curriculum
What Do I Need to Apply?
While the admission requirements for the online BASW, MSW and DSW programs are the same for all students, U.S. military service members and veterans follow specific steps when applying.
Note: The Army MSW program is a separate program offered at Fort Sam Houston in San Antonio, Texas and is a selective admission process through the Department of Defense. See Army MSW application information here.
Begin Your Application Process
UK's admission fee is waived for student veterans.
Prior to submitting your BASW application, contact VA Certifying Official Amy Southwood at amy.southwood@uky.edu or (859) 257-1148.
Prior to submitting your MSW application, email Tim Emrick in the Graduate School, with the following:

The email address used to create your MSW application, and a copy of your orders or military ID.
Tim Emrick will email you when your application fee waiver is complete. You will then be able to submit your application.

For information on the DSW application, or any additional questions, please reach out to your Admissions Counselor at 833-358-1721.
Military Behavioral Health Lab
The Military Behavioral Health Lab is another way we are fulfilling our commitment to provide high-quality services and conduct rigorous research that improves the lives of military personnel and dependents.
The lab serves as an umbrella department focused on initiatives around military behavioral health. Its goal is to address the mental health and wellness issues that affect active-duty, reserve, and veteran military populations and their families. Our work, such as heart rate variability biofeedback to treat post-traumatic stress, generates vital empirical knowledge by testing much-needed clinical interventions.
Veterans Resource Center
The Veterans Resource Center provides support to UK's military and veteran populations, offering the
specialized service and assistance they deserve. Our dedicated team is here to help you accomplish your
academic goals and ensure that your transition to college is as smooth as possible, whether you are
pursuing higher education for the first time, transferring from another school, or returning to the
classroom after a deployment.
We work closely with the local Veterans Affairs office to help you access the resources you need.
Contact our resource center at 859-257-1148 (8 a.m. to 5 p.m. Monday through Friday) if you have
questions about financial aid, military benefits, and more.
About the Army UK MSW Program
This highly selective program delivers our high-caliber MSW curriculum in a condensed face-to-face format at the satellite site, developing qualified clinical social workers for positions across military service branches. Students from the U.S. Army, Army National Guard, Marines, Air Force, and Navy, as well as civilian employees from the Department of Defense, are eligible to apply to the program.
Students in the online MSW program benefit from the same academic excellence and tradition of military support as our students in the on-campus and Army programs. According to Dr. Chris Flaherty, director of the Military Behavioral Health Lab, 70 percent of Army social work officers hold a UK diploma.
Note: The Army MSW program is a separate program offered at Fort Sam Houston in San Antonio, Texas and is a selective admission process through the Department of Defense. See Army MSW application information here.
The appearance of U.S. Department of Defense (DoD) visual information does not imply or constitute DoD endorsement.
Additional Resources
For information about U.S. military benefits, UK's military-focused social work program, and more, see the links below: